Roofing Leads That
Convert 5X Better

Than Home Advisor Or Your Money Back

.
The same price or even cheaper than Home Advisor or Angie's List
19 questions answered including budget & when they want the job done
100% exclusive (lead is only sold to you)
We don't ask for long term commitments or retainer contracts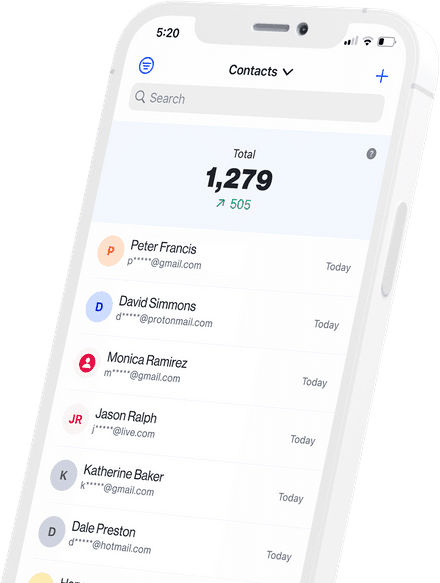 Happy we found you guys! Leads were motivated and the process was easy.

We've been through several lead generators that didn't make the cut, but you guys finally provided us leads that were worth it!

No more wasting time on price shoppers.

When They Want The Job Done
Immediately or 6 months from now?

Did We Mention Exclusivity?
No more competing with 4 other roofers trying to close the same lead… and our leads are the same price or cheaper than lead aggregators.
"If you had 24 hours & you HAD to make a sale, which lead would you go out on?"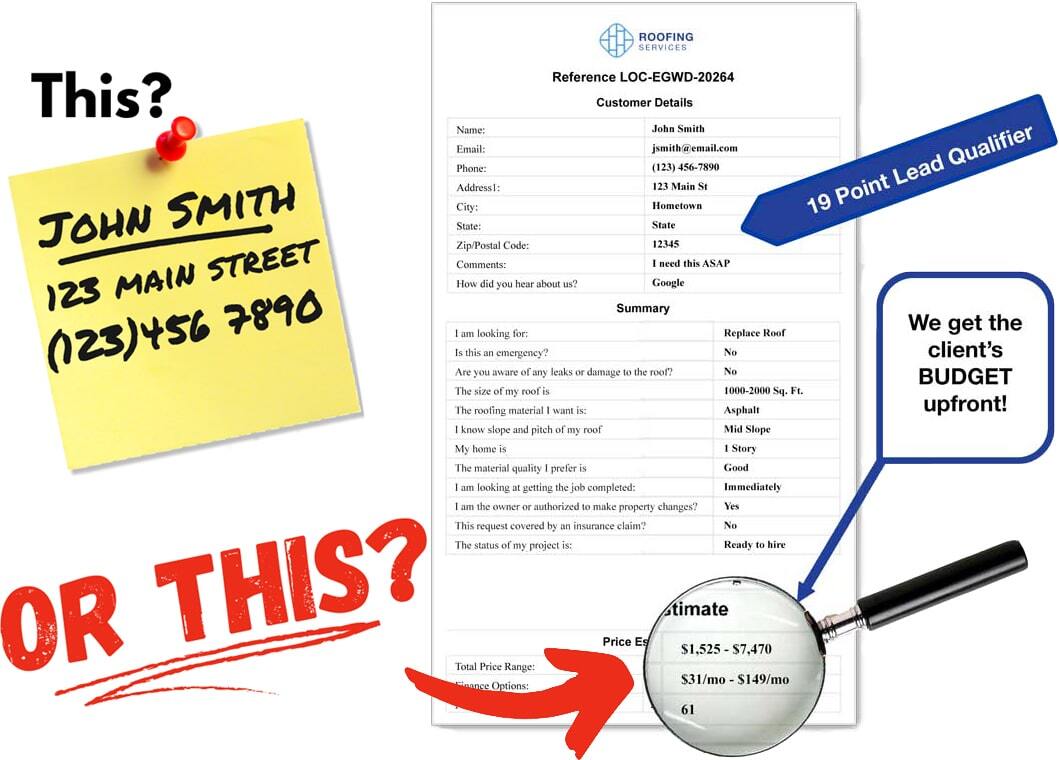 Where can you get leads like that? With their time frame and even their BUDGET?
Home Advisor? Nope.
Angie's List? Not there…
Buying ads on Google or Facebook? Not if you want people who need roof repair RIGHT NOW and not a bunch of "price shoppers" shopping you for the lowest price.
But you can get these leads… including budget and 19 other questions answered…
Right from the visitors on your own company website!
95% of your visitors leave because they can't find what they are looking for…
Once you fix this, your prospects will convert 5x better than Home Advisor or Angie's List leads.
… or your money back
(These leads are not sold to 3-5 of your competitors either)
Tap the green button below and we'll show you what we do…
[gh_calendar id="2″ appointment_name="Introductory Call"]